What we do:
Bringing interactive training to the field
Médecins Sans Frontières' trainers wanted to deliver interactive training programs to the field using digital tools. But in the field, this is often not an option because of the missing infrastructure: no Internet access, few computers, power cuts.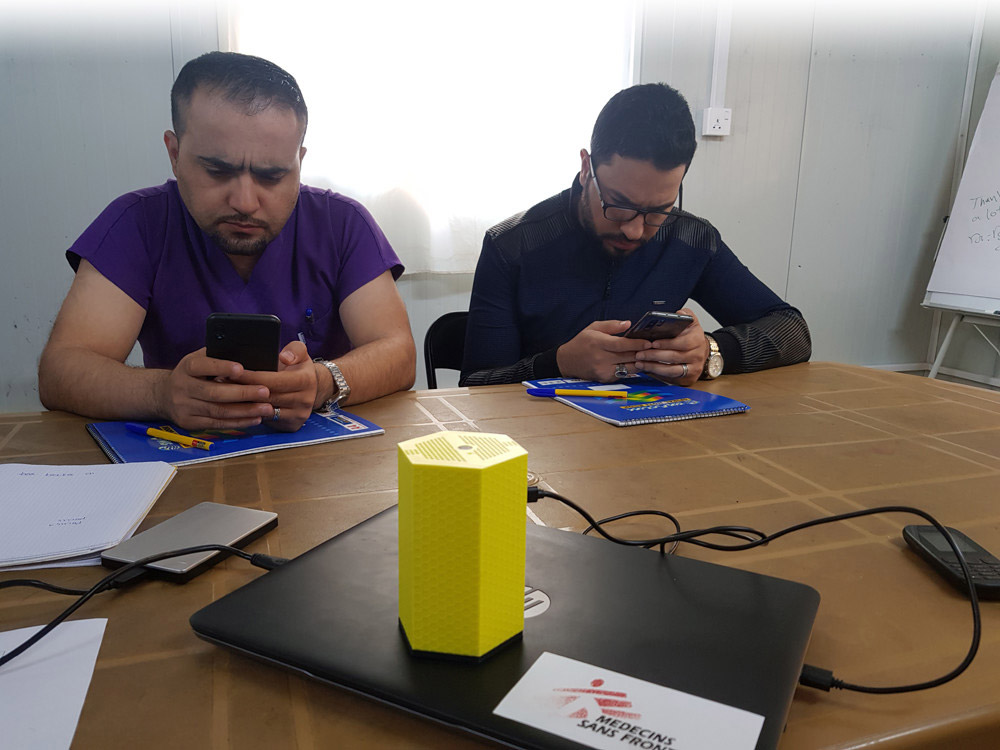 After a deep analysis of the context, we proposed a solution allowing learners to retrieve trainer's documents, perform assessments, and collaborate in real-time using their smartphones: meet the Beekee Box.
Want to know more about the Beekee Box?
Learn more