Redefining Remote Learning
Limits

.
Unlock Endless Opportunities
Transform remote locations into thriving digital campuses.
The Beekee Hub bridges the technology gap, providing an advanced yet robust platform for education in the most challenging environments.
"For our refugee education initiative, Education for Humanity, our newfound capacity to deliver, in an offline-first fashion, localized, relevant, and engaging digital learning experiences hand-in-hand with 30+ partners in 15+ countries, our pivot to Beekee is going to be a game-changer."
Assistant Director Program Design and Development, Education for Humanity

Always Updated,
Always Relevant

.
Evolve, Adapt, and Manage.
Whether it's syncing learner data across all hubs, updating curricula, or seamlessly managing multiple Hubs and/or Boxes, you have centralized control thanks to Beekee Plus— ensuring relevance and continuity no matter the distance or the number of Hubs in operation.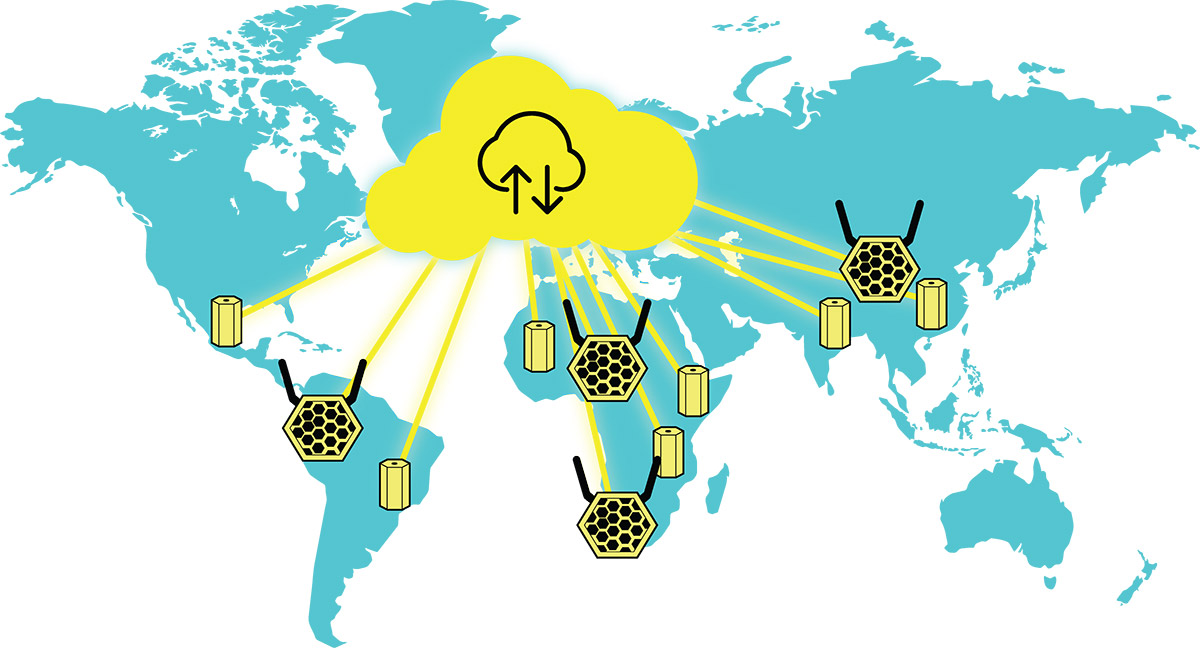 Your Curriculum,
Your Way

.
Tailored Curriculum, Tailored Solutions.
Integrate your unique content tailored to your learners' needs. Whether you have existing resources or you're starting from scratch, our team is here to assist. Let us help you design and deliver engaging, impactful learning experiences.
The Beekee Hub
in Action

.
How InZone Brings Digital Learning to Kakuma Camp.
Imagine a refugee camp in northern Kenya with over 200 thousands people, each eager for education. InZone, a pioneering initiative from the University of Geneva, aimed to offer these individuals higher education opportunities. The challenge? Reaching every student across this vast expanse of the Camp.

Our solution? We launched outpost Learning Centers throughout Kakuma and the neighboring Kalobeyei area, powered by Beekee Hubs. Now, with just a smartphone or an InZone tablet, refugees are turning obstacles into opportunities, pursuing higher education certificates right at their doorstep.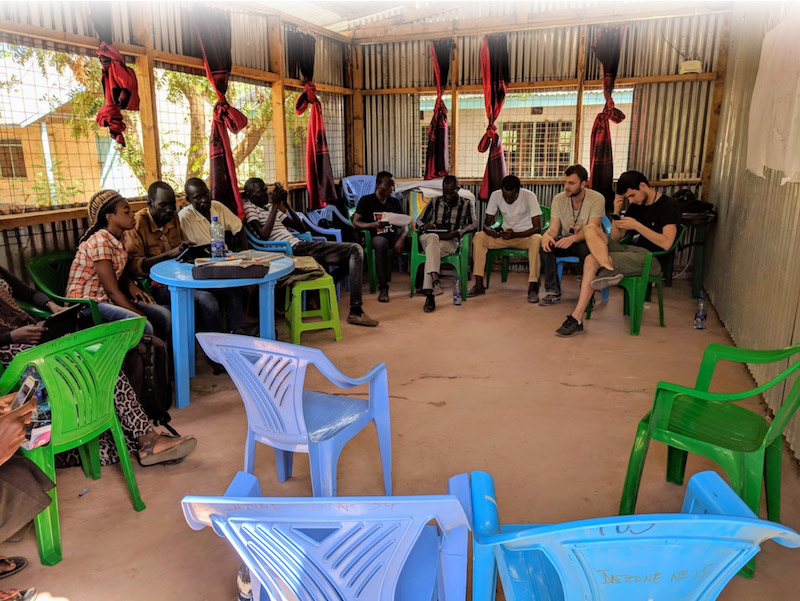 Ready to
Revolutionize

Your Training?
Get Started with the Beekee Hub.
Explore the next generation of education delivery with the Beekee Hub. It's time to extend your curriculum's reach, even in the most remote locations.
Book an Intro call
Let's have a Chat
Find
Your Fit

.
The Ultimate Offline-first Digital Classroom Solutions.
Whether you're on the move with the Beekee Box or establishing a stable training location with the Beekee Hub, we've got you covered.

Dive into intuitive digital learning without the boundaries of the internet.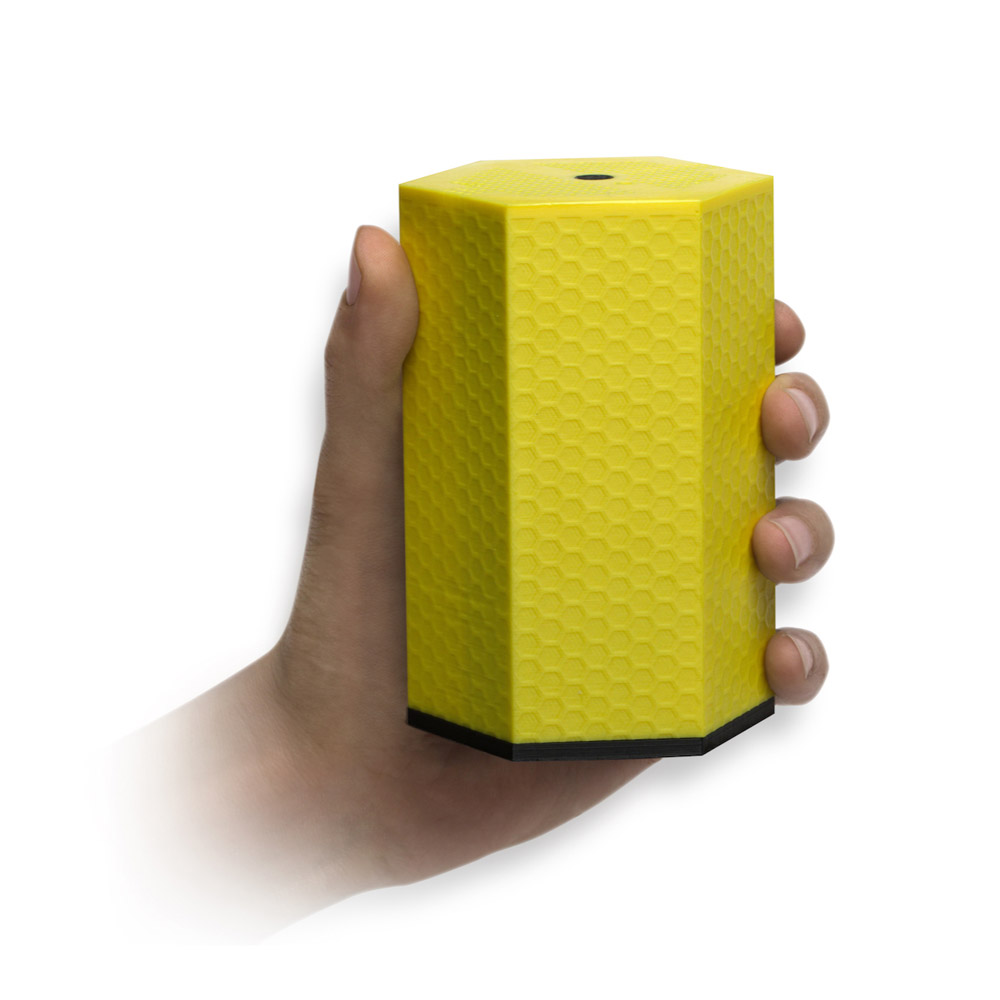 Beekee Box
Your pocket-sized digital classroom, empowering educators to deliver dynamic lessons anywhere - no internet needed.
Explore >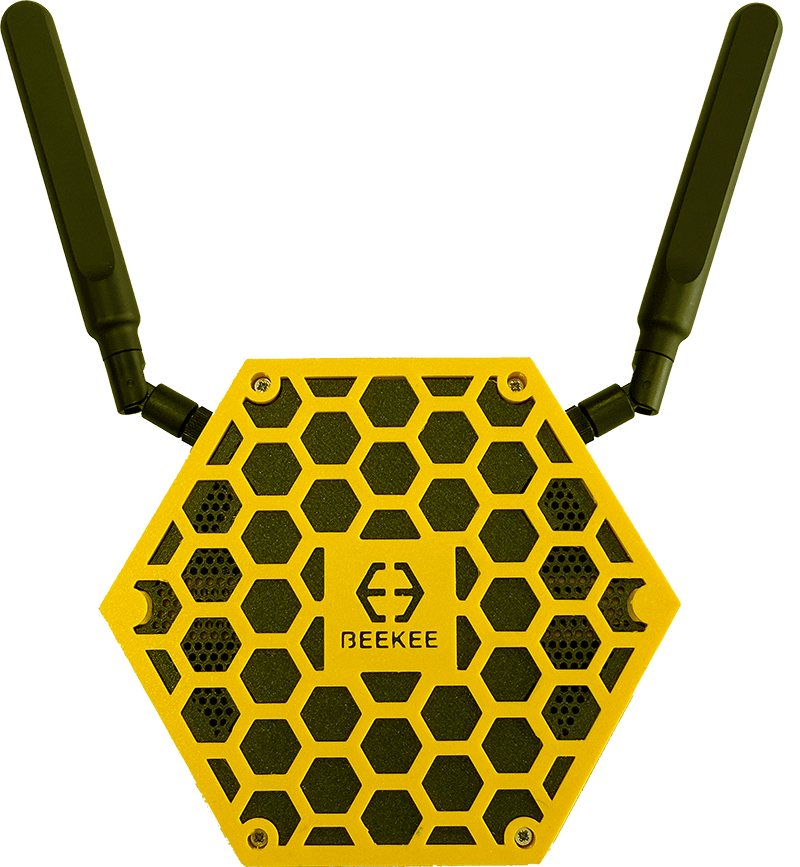 Beekee Hub
Transform any space into a robust digital campus, offering both offline-first learning and online possibilities via mobile data.
Explore >
FAQ

.
Frequently Asked Questions.
Does the Wi-Fi generated by Beekee Hub mean learners have Internet access?
▼
No. The Wi-Fi network generated by the Beekee Hub allows connection to the device and access to its pre-loaded content, but it doesn't provide general Internet access.
How does the Beekee Hub function without a stable internet connection?
▼
All learning content is stored directly on the Beekee Hub, ensuring learners can access materials without an active internet connection. The mobile connectivity feature is primarily for instructors and organizations to manage content and facilitate remote teaching.
Can I manage multiple Beekee Hubs from a single location?
▼
Yes, with our fleet management system and synchronization service, you can effortlessly manage and update content across multiple Beekee Hubs, regardless of their location.
What's the range of the Beekee Hub's local wireless network?
▼
The Beekee Hub's wireless network typically covers a range of up to 50 meters, though this can vary depending on the environment and physical obstructions. This range is ideally suited for classroom settings, ensuring all learners within the space can access the network seamlessly.
Can the Beekee Hub withstand power cuts?
▼
Absolutely. The Beekee Hub is equipped with an internal battery, ensuring uninterrupted operation for approximately 5 hours during power outages. This provides peace of mind and ensures continuous learning, even in unpredictable power situations.
Can we customize the Beekee Hub to better suit our needs?
▼
Absolutely! We offer customization options to integrate your own content, tailor learning applications, and even develop unique plugins to enhance its capabilities further.
How many learners can connect to the Beekee Hub at once?
▼
The Beekee Hub is designed to accommodate up to 25 simultaneous connections, making it suitable for classroom-sized groups. The exact number may vary based on the specific activities and data demands.
How many courses can I install on the Beekee Hub?
▼
The storage capacity of the Beekee Hub can vary based on the model you choose. We offer options with 256GB, 512GB, or even higher disk capacities. The number of courses you can install largely depends on the size of each course. For instance, a course primarily composed of text and images will take up less space than one heavy with videos and interactive media. On average, with the 256GB model, you can store hundreds of text-based courses or several comprehensive multimedia courses. If you have substantial content or multimedia courses, you might consider the 512GB model or higher for ample storage.
Do you have any other questions?
Book an Intro call
Let's have a Chat